Colorado is a year-round destination that piques the imagination and inspires the soul with its dramatic landscape and natural beauty. The state is nothing less than stunning, with a diversity that ranges from the majestic Rocky Mountains to the rolling hills, rivers, streams, and high desert of the Colorado Plateau. Mountain towns beckon skiers, hikers, climbers, mountain bikers, and outdoor enthusiasts of all types, but are also great places to soak up some tranquility and enjoy the mountain vibe. Scenic drives through parks and along state highways are some of the best ways to see the amazing sites that the state has to offer. Remnants of the cultures that inhabited the area and the dinosaurs that once roamed the land can be seen and better understood by visiting some of the national parks and monuments. Colorado is an unbeatable destination that will make you rethink your future travel plans.
Rocky Mountain National Park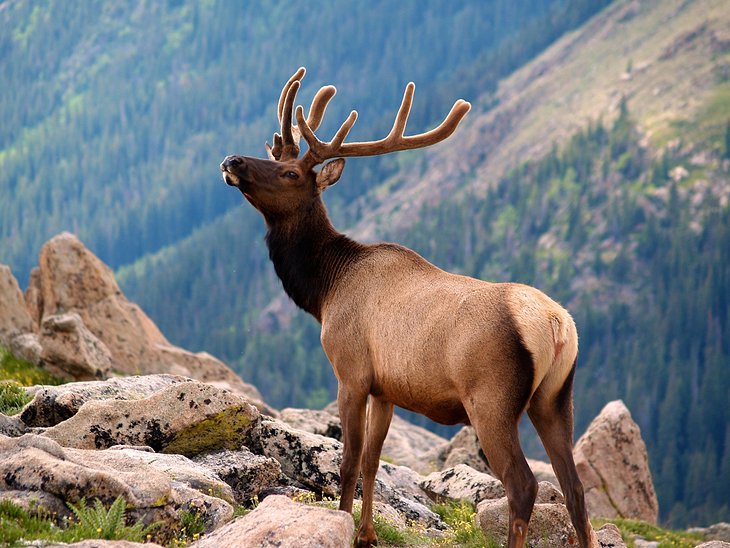 Just a few miles from the town of Estes Park, Rocky Mountain National Park is one of the most popular national parks in the United States. The soaring mountain peaks, alpine lakes and meadows, forests, and abundant wildlife showcase nature at its best. The park has more than 100 peaks over 10,000 feet, including Longs Peak, the highest in the park, at 14,259 feet.
The Trail Ridge Road, which itself reaches an altitude of more than 12,000 feet, is the main driving route through the park and offers easy access to this incredible terrain. You can sightsee from the comfort of your car or stop off along the way for a hike or easy walk. The park has an extensive system of hiking trails that range from paths of less than a half-mile to full-day and multi-day hikes. If you're lucky, you may see elk, bighorn sheep, deer, and other critters.